4 Strings - High On Life
Andain - Beautiful Things (Gabriel and Dresden Unplugged Radio Edit)
Angel One - Hold Me Tonight
Aquagen - Girl (Uhh Uhh Yeah Yeah)(Club Mix)
Aquagen feat. Rozalla - Everybody's Free (Video Edit)
Bas Van Veen - Total Recall (Original Mix)
Boozywoozy - The Dancefloor
Carlo Resoort - 0 Class (Original Mix)
Carlo Resoort - Remover
Carlo Resoort vs. 4 Strings - Revelation
Clokx - Clocks
Creamteam - DivX
Creative Lab - Unreal
Dance Nation - Sunshine (Original Mix)
Dance United - Help asia (Ziggy x mix)
Dancefloor Saints - Mr. Tambourine man
Dancefloor Saints - Ten O'clock Postman
Daniel G. Sarr - I Want U (SQ-1 Mix)
David Guetta feat. JD Davis - The World Is Mine (Radio Edit)
Deejay Goldfinger - Runaway (Dancefloor Saints Remix)
Desireless - Voyage 2006 (Benny Benassi Remix)
Digital Guerrilla - a1 bring the noise (skam mix)
DJ Barney - Give Me Love
DJ Hazel - Sprężynka 2004 (2 DJ's Mix)
DJ KC - We Like The House
DJ Quicksilver presents Base Unique - You Are Always On My Mind (Club Vocal Mix)
DJ R.O.C.K. - Sometimes My Heart
DJ Shog - Another World (Marc van Linden Remix)
DJ Shog - This Is My Sound (CJ Stone Remix)
DJ Tiesto - Lethal Industry
DJ's @ Work - Someday (Vocal Extended)
Driftwood - Freeloader (Original)
E-Craig - Smoke (Rough Mix Snd)
Emma Shapplin - Spente Le Stelle (Opera Trance Ultimix)
ESS-EFF - Hope (Marc van Linden vs. Sandra Flyn Mix)
Firewall - Sincere (Pulser Remix)
Flashrider - Sex In The Club
Flat & Gate - El Ritmo De La Danza (Club Mix)
Frank van Polanen - Denmark (John Marks Remix)
Genlog - Mackmoon '98 (Kay Cee Remix)
Heiko & Maiko - Morseton (Bass Future Fat Bass Mix)
Hi-Gate - Pitchin' (In Every Direction)
High Volume feat. DJ Analyzer - Our secret (Original mix)
Hi-Per - Gimme More
Ibiza United vs. K.K. Project - Baby Got Back (Villat Mix)
Jakima - Alone
John Marks - Carnival (Club Mix)
Jordan & Baker - Millions (Seikos E2 Radio Edit)
Junior Jack - E Samba
Junior Jack - Stupidisco
Jurgen Vries - The Theme (DJ Jam X & De Leon's Dumonde Remix)
Kalwi & Remi - Revolution (John Marks Vision)
Laguna - Unforgiven (Original Mix)
Max Farenthide vs Dj.Hubertuse - Easy lady
Milk & Sugar - Let the Sunshine In (Royal Gigolos Remix)
Peran van Dijk - We Want To Be Free (Radio Mix)
Progress presents The Boy Wunda - Everybody
Pulsemaster - Fiesta
Rachel Auburn - Bass Keep Pumpin' (B Side Mix)
Rachel Auburn - Screwdriver
Rank 1 - Awakening (Original Version)
Ron van den Beuken - Endless (Radio Edit)
Ron van den Beuken vs. Sam Sharp - Twister
Ronald De Foe - Rugged
Royal Gigolos - Happy song
Royal Gigolos - No Milk Today
Seikos pres. Join Forces - Wind it up (b1 flashrider remix)
Southside Spinners - Luvstruck
Spacejockeys - Elevator (Up & Down) (Club Mix)
Sunblock - Baby baby
Sunblock feat Robin Beck - First Time
Sunblock Feat. Robin Beck - First Time
Svenson & Gielen - Twisted (Original Single Edit)
Sylver - Turn The Tide (The Original Mix)
The Lost Brothers - Cry Little Sister (Steve Murano Remix)
The Matrix - Protect The Innocent (Creamteam Remix)
The Roc Project feat. Tina Arena - Never (Filterheadz Remix)
Tukan - Light A Rainbow (CJ Stone Remix)
Yomanda - Sunshine
Yomanda - You're Free
Zaloguj się aby skomentować te produkcje.
Dodaj Komentarz
DeeJayFaFu
22.07.2017 03:47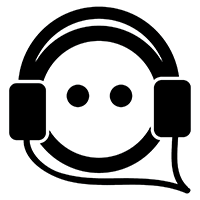 Same sztosy !!! aż sewrce się kraje, że to już tyle lat i że te czasy już nie wrócą ... Muzyka zmierza w przeciwnym kierunku ... a to ... to BRAK SŁÓW !!!
Zaloguj się, aby móc dodać komentarz.